News and Specials
See the information below to see the latest that's happening at The Fountain of Youth Spa!


---
More Mother's Day Specials
at the Fountain of Youth Spa!
Self-care is still important!



We have so many great gifts for Mother's Day at amazing low prices. See for yourself. We will include a Free gift with each purchase! Call us today to order - deliveries shipped straight to the recipient's door this Friday and Saturday May 8th and 9th.

Package #1 Shirr Organics Facial Kit
Cleanser, moisturizer and mask for that specific need, (oily, dry, or normal) you indicate to us and we will customize for your gift receiver. Free gift included - Free bag and eye serum. Only $96.00

Package #2 Omega 3 Facial Kit
This one is great for dry, dehydrated aging and inflamed skins, great gift for mom! This set includes: foaming cleanser, day and night cream, a gift bag and eye serum FREE!! Only $110.00

Package #3 Shirr Radiance Facial Kit
Cleanser, moisturizer and a Hyaluronic acid serum (works to replenish the skins moisture, plumps and smooths the appearance of fine lines). Includes FREE gift bag and eye serum. Only $104.00

Package #4 Mother's Day Special Gift Set
Shirr Organic Coconut cleanser, Pomegranates serum, apricot moisturizer and organic Mango butter mask. Regularly $200.00, now only $140.00. A great deal for a lot of products. FREE gift bag and Eye serum included. Only $140.00 (Regular price $200.00)

Our Eminence Organic Skin Care has such amazing special gifts for Mom this year! There are several gift bags which touch upon several skin types. Clear Skin for Acne skin, Calm Skin for Rosacea Skin, Firm Skin for dry or aging skin, Bright Skin for hyper pigmentation (dark spots from the sun or aging skin) ONLY $60.00 (add $8.00 shipping charge on all Eminence products)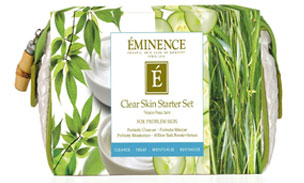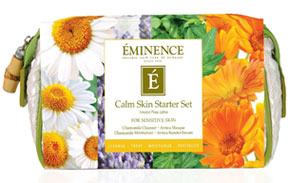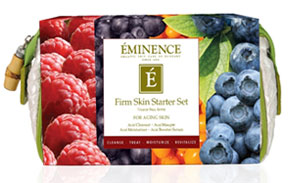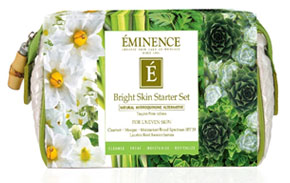 The Age Corrective Starter Set is fabulous for Aging skin it has Natural Retinol Alternative. $79.00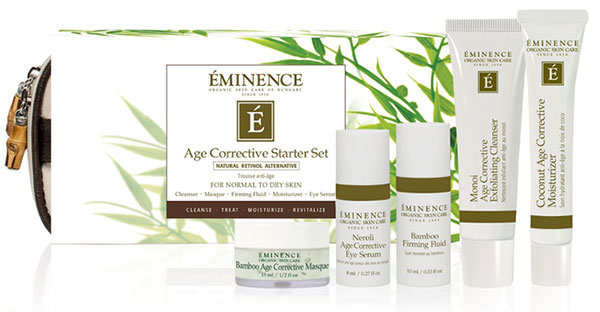 The Beige Stone Crop Set below is one of my favorites. It has a beautiful carry bag and hydrating stone crop products enclosed. All for naturally hydrating the skin and adding moisture. $85.00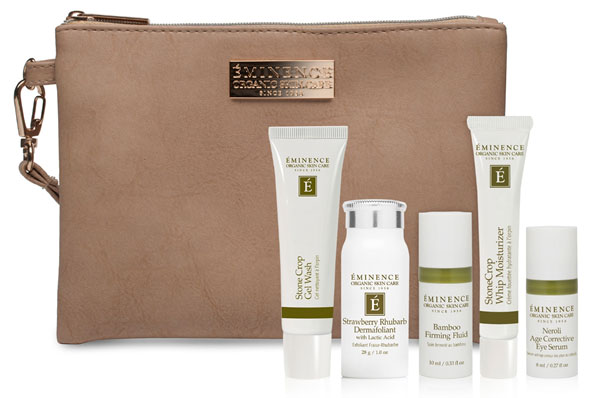 Finally, we have the Acne Advance Treatment. Excellent for purifying the skin, assisting with the healing of acne and purifying oily skin. Great with assistance in clearing black heads and any skin impurities. $130.00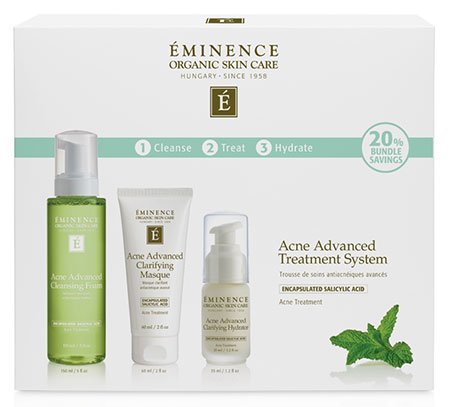 Call the Fountain of Youth Spa to place an order over the phone at
(908) 464-6414 or email:

antoninamemoli@optimum.net
We can place your order safely with a credit card and drop ship it to you as soon as possible.

Happy Mother's Day from The Fountain of Youth Spa stay healthy be blessed!
This special is available now until June 10, 2020.
Contact us at
www.fountainofyouthspanj.com
antoninamemoli@optimum.net
OR call us at (908) 464-6414
---
The Fountain of Youth Spa
Home Delivery Mother's Day Specials!
Beautifully wrapped gift certificates of (any amount) including a FREE long stem rose for that special someone! (gift certificates never expire)
Or you may choose any retail products of your choice wrapped up in a colorful basket! (15% off all skin care items)
All items will be delivered on Saturday, May 9th, 2020 dropped off in front of recipients door step. Some distant orders may be shipped with ups or mail service: Delivery areas include: Warren, Piscataway, Berkeley Heights, Watchung, Chatham or other local areas.
Pay by credit card. Call to place your order (908)464-6414 or email: antoninamemoli@optimum.net
This special is available now until May 9th 2020.
---
Fountain of Youth Spa Specials!
European Organic Facial which is normally $85.00 will be only $75.00.
All our skincare products will be at 10% off regular cost or you can purchase a gift certificate now for any amount, (which never expires) and treat yourself later.
Book Now by email antoninamemoli@optimum.net or text/call (908) 229-4261.


---
Fountain of Youth Spa wishes you a Happy "2020"!
Available through December 31, 2020
Begin the New Year right. Treat yourself or someone else with:
Organic European Facial Only $55.00
10% off all Skin Care Products
$50 Back Facials
Purchase now - these deals expire December 31, 2020
Pre-Purchase an Eminence Facial and receive a FREE eyebrow or lip wax.
Purchase a package of 3 European Facials (regular price of $85.00 now $60.00) for $180 and save $75.00 + get an additional facial free on us! Deposit required!
My-o-lift facials - only $125.00 per treatment
---
Fountian of Youth Spa Welcomes New Technology
We Now Offer MyoliftTM Micro Current Technology!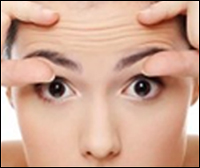 What is Mico Current and how does it work? When we age our muscles seem to adjust to certain expressions such as smile marks, frown marks, etc. Just like our body, if our faces don't develop and use muscle, the collagen and elasin begin to break down. Micro curret is your personl trainer for your face. It is a work out for your face. It stimulates your muscles and the production of Collegen and Elastin. Serums and creams can only go so far but microcurrent can push them deeper in to the layers of the skin. It can enhance product penetraion.
Benefits of Micro Current Technology
Tones Muscles and keeps them toned
The mild electric current tightens the muscle and skin on the face
Instant results after first session
Slows down aging process
Non-evasive
Tighter skin and muscles = no more wrinkles
Call us today at (908)464-6414 and try your first treatment
with us and get a special discount.

Order a package and save as well!!
---



Our Newest Addition of Our Sun Care Product Line Has Arrived!
Summertime Skin Care Protection!



Lilikoi Mineral Defense Sunscreen (for face and body) 30-SPF - gives you the tan without that uncomfortable burn! Shield yourself from harmful sun exposure. Lilikoi is a water resistant, natural mineral sun defense without the use of harsh chemicals!

For a limited time only, purchase a collection of The Lilikoi Mineral Sun Screen and a cleanser of your choice, and receive a free Rosehip & Lemongrass Lip Balm 15-SPF from the Lilikoi Mineral Defense line.



Serving You, Naturally!